SANE 2017 - Speech and Audio in the Northeast
October 19, 2017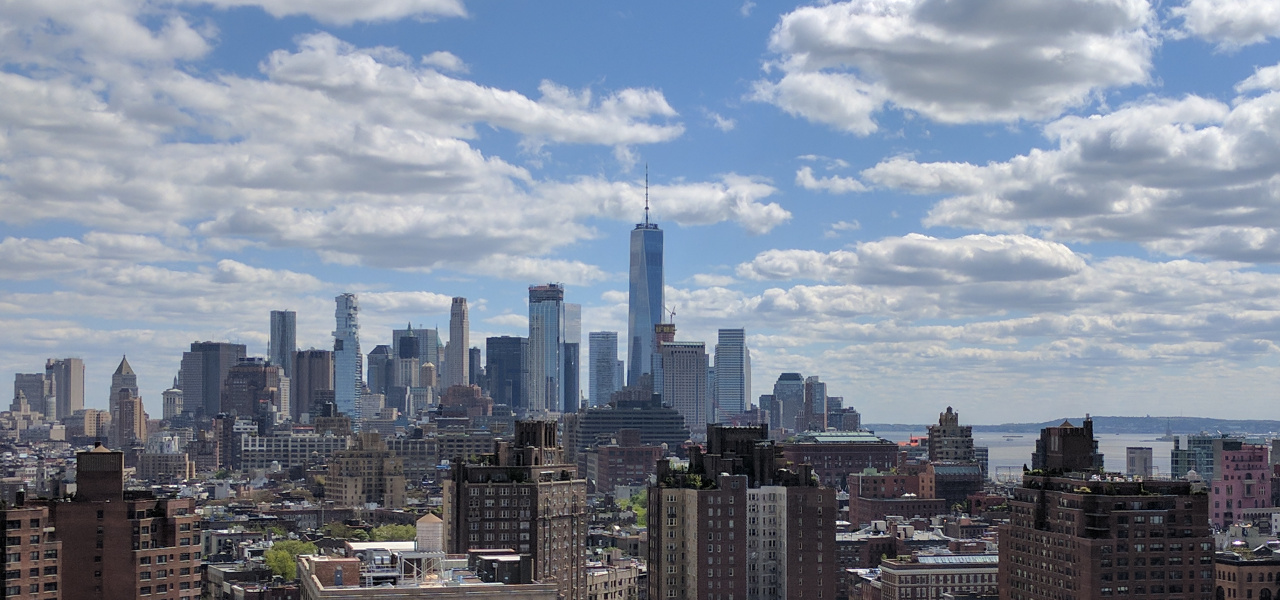 The workshop is now over. Videos and Slides for the talks are available through the links in the schedule below. There is also a YouTube Playlist for all recorded talks.
SANE 2017, a one-day event gathering researchers and students in speech and audio from the Northeast of the American continent, was held on Thursday October 19, 2017 at Google, in New York, NY. It broke the attendance record for a SANE event, with 180 participants.
It was a follow-up to SANE 2012, held at Mitsubishi Electric Research Labs (MERL), SANE 2013, held at Columbia University, SANE 2014, held at MIT CSAIL, SANE 2015, (already!) held at Google NY, and SANE 2016, held at MIT's McGovern Institute for Brain Research. Since the first edition, the audience has steadily grown, gathering over 100 researchers and students in recent editions.
As in 2013 and 2015, this year's SANE took place in conjunction with the WASPAA workshop, held October 15-18 in upstate New York. Many WASPAA attendees (around 70!) also attended SANE.
SANE 2017 featured invited talks by leading researchers from the Northeast, as well as from the international community. It also featured a lively poster session during lunch time, open to both students and researchers.
Details
Date: Thursday, October 19, 2017
Venue: Google, New York City, NY
Click on the talk title to jump to the abstract and bio, and on Poster Session for the list of posters.
Registration
The workshop is now over. If you are interested in attending future SANE events, please sign up to the SANE News mailing list.
Directions
The workshop was hosted at Google, in New York, NY. Google NY is located at 111 8th Ave, and the closest subway stop is the A, C, and E lines' 14 St station. The entrance is the one to the LEFT of the apparel shop and the Google logo on this Street View shot. (Note: the entrance is different from the one used in 2015)
Organizing Committee
Sponsors
Talks
Sound is not speech
The recognition of audio events is emerging as a relatively new field of research compared to speech and music recognition. Whereas it has started from known recipes from the latter fields, 24/7 sound recognition actually defines a new range of research problems which are distinct from speech and music. After reviewing the constraints related to running sound recognition successfully on real world consumer products deployed across thousands of homes, the talk discusses the nature of some of sound recognition's distinctive problems, such as open set recognition or the modelling of interrupted sequences. This is put in context with the most recent advances in the field, supported in the public domain, e.g., by competitive evaluations such as the DCASE challenge, to assess which of sound recognition's distinctive problems are being currently addressed by state-of-the-art methods, and which ones could deserve more attention.
Sacha Krstulović is the Director of AALabs, which is the R&D division of Audio Analytic in Cambridge, UK, the world leader in artificial audio intelligence. Audio Analytic's ai3™ software provides products in the smart home with the sense of hearing, enabling technology to help people by reacting to the world around them. Before joining Audio Analytic, Sacha was a Senior Research Engineer at Nuance's Advanced Speech Group (Nuance ASG), where he worked on pushing the limits of large scale speech recognition services such as Voicemail-to-Text and Voice-Based Mobile Assistants (Apple Siri type services). Prior to that, he was a Research Engineer at Toshiba Research Europe Ltd., developing novel Text-To-Speech synthesis approaches able to learn from data. His 20 years of experience in machine learning for audio also spans speaker recognition and sparse signal decompositions. He is the author and co-author of three book chapters, several international patents and several articles in international journals and conferences. Sacha is using his extensive audio analysis expertise to drive forward Audio Analytic's technology. He is passionate about researching and developing automatic recognition of sound where Audio Analytic is building significant leadership.
Deep cross-modal alignment and transfer for ambient sound understanding
Can you "see", "hear" or "draw" the scene depicted in the sentence below?
"The child tosses the stone into the lake."
Although you have only read about this situation, you likely can imagine it in other modalities, such as visually or aurally. For example, you might picture a boy near a lake, you could draw the curves of moving waves in circles around the stone, and you could imagine the sound of a stone splashing. This transfer is possible partly due to cross-modal perception, which is the ability that humans have to perceive concepts independently of the modality. Establishing a similar cross-modal understanding in machines would allow them to operate more reliably and to transfer knowledge and skills across modalities. This talk will be discussing the challenges in cross-modal alignment and transfer, particularly focusing on cross-modal relations between ambient sound and visual perception.
Deep learning is setting new records in many fields of AI such as language, vision, and speech understanding. One of the major weaknesses of the deep models is that with limited data you can only train small scale networks which often perform poorly. In this talk we'll address learning rich natural sound representations by capitalizing on large amounts of unlabeled sound data collected in the wild. We leverage the natural synchronization between vision and sound to learn an acoustic representation using two-million unlabeled videos. We propose a student-teacher training procedure which transfers discriminative visual knowledge from well established visual recognition models into the sound modality using unlabeled video as a bridge.
Furthermore we will expand the model by learning an alignment between three major modalities of perception: language, sound and vision. By leveraging unlabeled videos and millions of sentences paired with images, we jointly train a deep convolutional network for aligned representation learning. Although our network is only trained with image+text and image+sound pairs, it can also transfer between text and sound as well, a transfer the network never observed during training. Our sound representations yield significant performance improvements over the state-of-the-art results on standard benchmarks for acoustic scene/object classification. Visualizations suggest some high-level semantics automatically emerge in the network, even though it is trained without ground truth labels.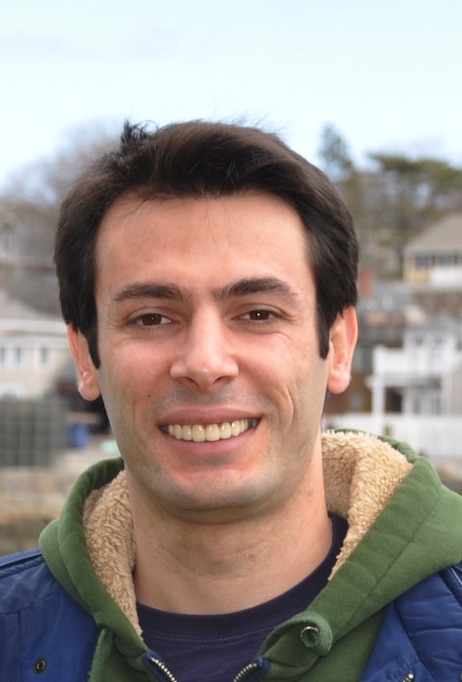 Yusuf Aytar is a Research Scientist at DeepMind. Previously he worked as a post-doctoral research associate at CSAIL, MIT, collaborating with Prof. Antonio Torralba. He obtained his PhD (2014) degree from the Visual Geometry Group at the University of Oxford under the supervision of Prof. Andrew Zisserman. As a Fulbright scholar, he obtained his MSc (2008) degree from Computer Vision Lab at the University of Central Florida under the supervision of Prof. Mubarak Shah, and his B.E. degree in Computer Engineering (2005) in Ege University. His main research is concentrated around cross-modal learning, transfer learning, image/video understanding, object detection and deep learning in general. Outcomes of his research are published in major machine learning and computer vision conferences such as NIPS, BMVC, CVPR, and ICCV.
Open-Domain Audio-Visual Speech Recognition
Audio-visual speech recognition has long been an active area of research, mostly focusing on improving ASR performance using "lip-reading". We present "open-domain audio-visual speech recognition", where we incorporate the semantic context of the speech using object, scene, and action recognition in open-domain videos.
We show how all-neural approaches greatly simplify and improve our earlier work on adapting the acoustic and language model of a speech recognizer, and investigate several ways to adapt end-to-end models to this task: working on a corpus of "how-to" videos from the web, an object that can be seen ("car"), or a scene that is being detected ("kitchen") can be used to condition models on the "context" of the recording, thereby reducing perplexity and improving transcription.
We achieve good improvements in all cases, and compare and analyze the respective reductions in word errors to a conventional baseline system. We hope that this work might serve to ultimately unite speech-to-text and image-to-text, in order to eventually achieve something like "video-to-meaning" or multi-media summarization systems.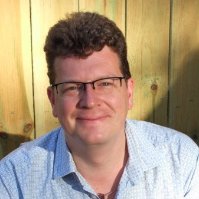 Florian Metze is an Associate Research Professor at Carnegie Mellon University, in the School of Computer Science's Language Technologies Institute. His work covers many areas of speech recognition and multi-media analysis with a focus on end-to-end deep learning. He has also worked on low resource and multi-lingual speech processing, speech recognition with articulatory features, large-scale multi-media retrieval and summarization, analysis of doctor patient conversation, along with recognition of personality or similar meta-data from speech.
He is the founder of the "Speech Recognition Virtual Kitchen" project, which strives to make state-of-the-art speech processing techniques usable by non-experts in the field, and started the "Query by Example Search on Speech" task at MediaEval. He was Co-PI and PI of the CMU team in the IARPA Aladdin and Babel projects. Most recently, his group released the "Eesen" toolkit for end-to-end speech recognition using recurrent neural networks and connectionist temporal classification.
He received his PhD from the Universität Karlsruhe (TH) for a thesis on "Articulatory Features for Conversational Speech Recognition" in 2005. He worked at Deutsche Telekom Laboratories (T-Labs) from 2006 to 2009, and led research and development projects involving language technologies in the customer care and mobile services area. In 2009, he joined Carnegie Mellon University, where is also the associate director of the InterACT center. He served on the committee of multiple conferences and journals, and is an elected member of the IEEE Speech and Language Technical Committee since 2011.
Developing Siri — Speech Recognition at Apple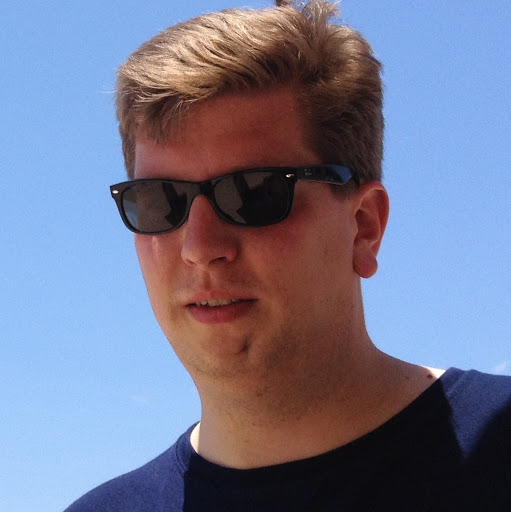 Advances in Processing Singing Voice in Recorded Music
Modeling and understanding the human voice remains one of the enticing unsolved challenges in audio signal processing and machine listening. This challenge is amplified in the context of recorded music, where often many sound sources are intentionally correlated in both time and frequency. In this talk, we present recent advances in the state of the art for detecting, separating, and describing vocals in popular music audio recordings, leveraging semi-supervised datasets mined from a large commercial music catalog.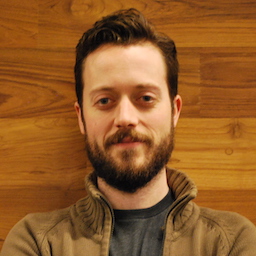 Eric Humphrey is a research scientist at Spotify, and acting Secretary on the board of the International Society for Music Information Retrieval (ISMIR). Previously, he has worked or consulted in a research capacity for various companies, notably THX and MuseAmi, and is a contributing organizer of a monthly Music Hackathon series in NYC. He earned his Ph.D. at New York University in Steinhardt's Music Technology Department under the direction of Juan Pablo Bello, Yann LeCun, and Panayotis Mavromatis, exploring the application of deep learning to the domains of audio signal processing and music informatics. When not trying to help machines understand music, you can find him running the streets of Brooklyn or hiding out in his music studio.
Progress on the road to end-to-end speech synthesis
In this talk I will present a recent model we call Char2Wav, an end-to-end model for speech synthesis. Char2Wav has two components: a reader and a neural vocoder. The reader is an encoder-decoder model with attention. The encoder is a bidirectional recurrent neural network that accepts text or phonemes as inputs, while the decoder is a recurrent neural network (RNN) with attention that produces vocoder acoustic features. Neural vocoder refers to a conditional extension of SampleRNN which generates raw waveform samples from intermediate representations. Unlike traditional models for speech synthesis, Char2Wav learns to produce audio directly from text. I will conclude with some prospects for future work in this area.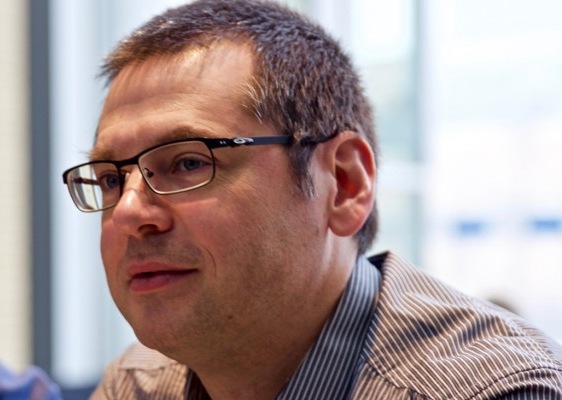 Aaron Courville is an Assistant Professor in the Department of Computer Science and Operations Research (DIRO) at the University of Montreal, and member of the MILA (Montreal Institute for Learning Algorithms). He received his PhD from Carnegie Mellon University in 2006. His current research interests focus on the development of deep learning models and methods with applications to computer vision, natural language processing, speech synthesis as well as other artificial-intelligence-related tasks. He is particularly interested in the development of generative models and models of task-oriented dialogue. He is a CIFAR fellow in the Learning in Machines and Brains program.
Neural discrete representation learning
Learning useful representations without supervision remains a key challenge in machine learning. In this talk, we propose a simple yet powerful generative model that learns such discrete representations. Our model, the Vector Quantised-Variational AutoEncoder (VQ-VAE), differs from VAEs in two key ways: the encoder network outputs discrete, rather than continuous, codes; and the prior is learnt rather than static. In order to learn a discrete latent representation, we incorporate ideas from vector quantisation (VQ). Using the VQ method allows the model to circumvent issues of "posterior collapse" — where the latents are ignored when they are paired with a powerful autoregressive decoder — typically observed in the VAE framework. Pairing these representations with an autoregressive prior, the model can generate high quality images, videos, and speech as well as doing high quality speaker conversion, providing further evidence of the utility of the learnt representations.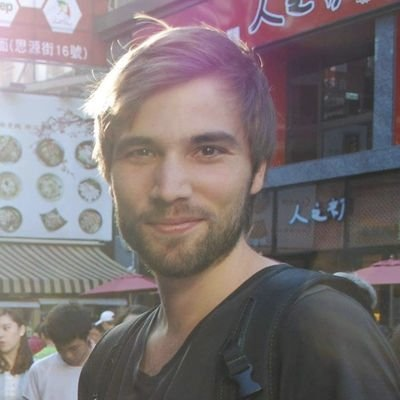 Aäron van den Oord completed his PhD at the University of Ghent in Belgium at the supervision of Dr. Benjamin Schrauwen. During his PhD he worked on generative models, image compression and music recommendation. After Aaron joined DeepMind in 2015 he made important contributions to generative models, including PixelRNN, PixelCNN, WaveNet.
Poster Session