SANE 2023 - Speech and Audio in the Northeast
October 26, 2023

SANE 2023, a one-day event gathering researchers and students in speech and audio from the Northeast of the American continent, will be held on Thursday October 26, 2023 at NYU in Brooklyn, New York.
It is the 10th edition in the SANE series of workshops, which started in 2012 and is typically held every year alternately in Boston and New York. Since the first edition, the audience has steadily grown, with a record 200 participants and 45 posters in 2019.
This year's SANE will take place in conjunction with the WASPAA workshop, held October 22-25 in upstate New York.
SANE 2023 will feature invited talks by leading researchers from the Northeast as well as from the wider community. It will also feature a lively poster session, open to both students and researchers.
Details
Date: Thursday, October 26, 2023
Venue: Pfizer Auditorium, New York University, 5 MetroTech Center - Dibner Hall, Brooklyn, New York.
Schedule
Click on the talk title to jump to the abstract and bio.
Registration
Registration is free but required. We will only be able to accommodate a limited number of participants, so we encourage those interested in attending this event to register as soon as possible by sending an email to

with your name and affiliation.

Directions
The workshop will be hosted in New York University's Pfizer Auditorium, 5 MetroTech Center - Dibner Hall, in Brooklyn, NY. The Lunch and Poster Session will take place at 370 Jay St, Room 233.
Organizing Committee
Sponsors
SANE remains a free workshop thanks to the generous contributions of the sponsors below.
Talks
Beyond Test Accuracies for Studying Deep Neural Networks
NYU / Prescient Design
Already in 2015, Leon Bottou discussed the prevalence and end of the training/test experimental paradigm in machine learning. The machine learning community has however continued to stick to this paradigm until now (2023), relying almost entirely and exclusively on the test-set accuracy, which is a rough proxy to the true quality of a machine learning system we want to measure. There are however many aspects in building a machine learning system that require more attention. Specifically, I will discuss three such aspects in this talk; (1) model assumption and construction, (2) optimization and (3) inference. For model assumption and construction, I will discuss our recent work on generative multitask learning and incidental correlation in multimodal learning. For optimization, I will talk about how we can systematically study and investigate learning trajectories. Finally for inference, I will lay out two consistencies that must be satisfied by a large-scale language model and demonstrate that most of the language models do not fully satisfy such consistencies.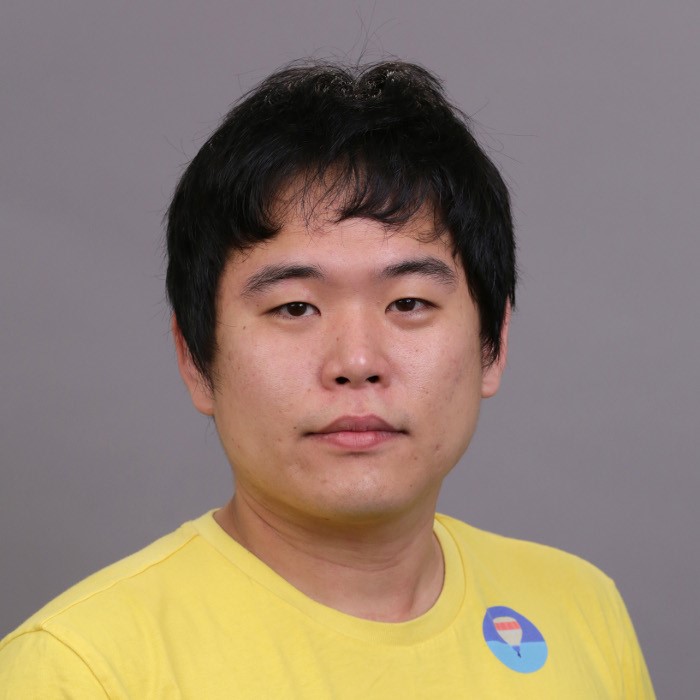 Kyunghyun Cho is an associate professor of computer science and data science at New York University and a senior director of frontier research at the Prescient Design team within Genentech Research & Early Development (gRED). He is also a CIFAR Fellow of Learning in Machines & Brains and an Associate Member of the National Academy of Engineering of Korea. He was a research scientist at Facebook AI Research from June 2017 to May 2020 and a postdoctoral fellow at University of Montreal until Summer 2015 under the supervision of Prof. Yoshua Bengio, after receiving MSc and PhD degrees from Aalto University April 2011 and April 2014, respectively, under the supervision of Prof. Juha Karhunen, Dr. Tapani Raiko and Dr. Alexander Ilin. He received the Samsung Ho-Am Prize in Engineering in 2021. He tries his best to find a balance among machine learning, natural language processing, and life, but almost always fails to do so.
Audio Large Language Models: From Sound Perception to Understanding
MIT
Our cognitive abilities enable us not only to perceive and identify sounds but also to comprehend their implicit meaning. While significant advancements have been achieved in general audio event recognition in recent years, models trained with discrete sound label sets possess limited reasoning and understanding capabilities, e.g., the model may recognize the clock chime 6 times, but not know that it indicates a time of 6 o'clock. Can we build an AI model that has both audio perception and reasoning ability?
In this talk, I will share our recent progress in audio large language model (LLM) development. Specifically, I will first introduce a novel GPT-assisted method to generate our large-scale open-ended audio question-answering dataset OpenAQA. I will then discuss the key design choices and the model architecture of our audio large language model. Finally, I will also discuss how to connect an automatic speech recognition model with an audio large language model for joint audio and speech understanding.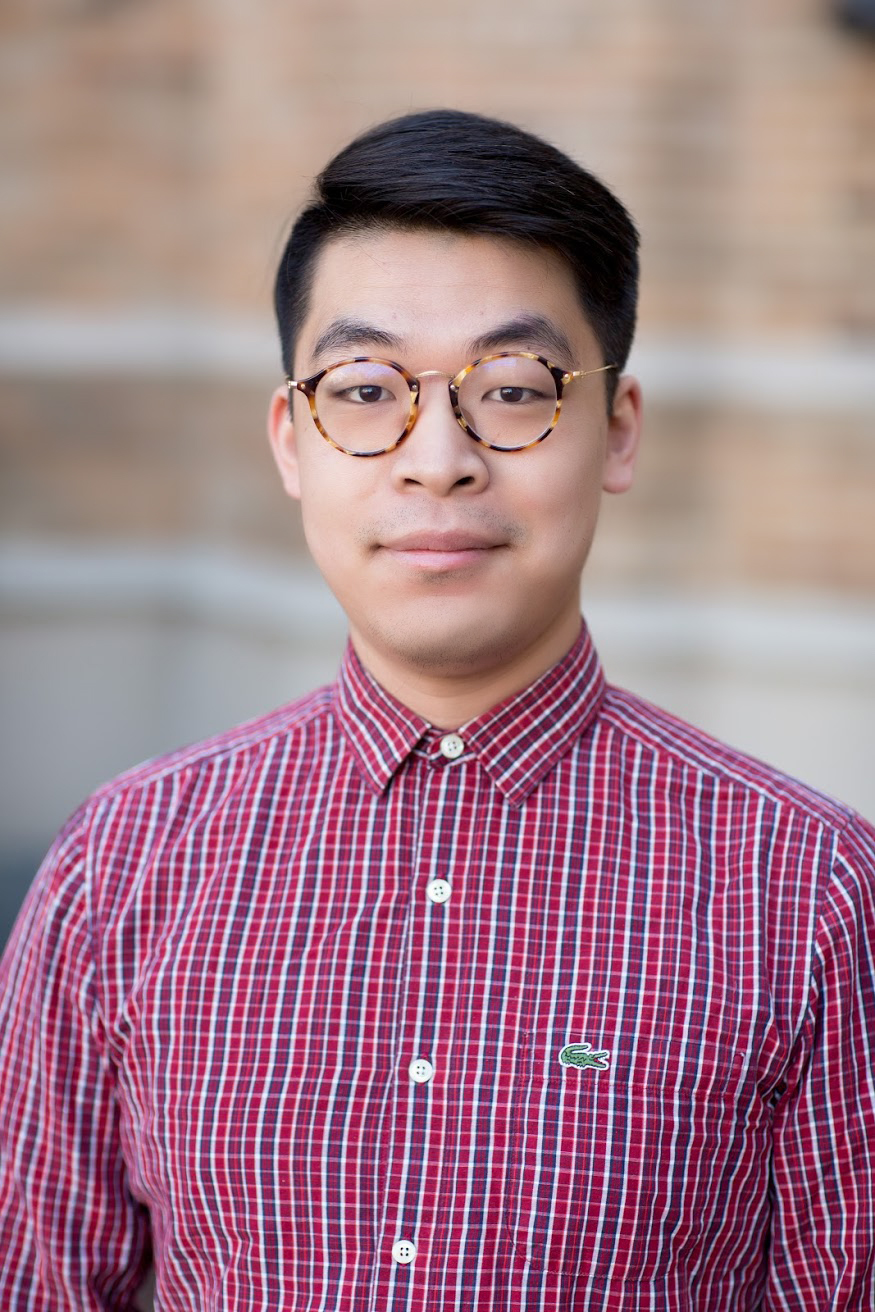 Yuan Gong is a research scientist at the MIT Computer Science and Artificial Intelligence Laboratory (CSAIL) working on audio and speech signal analysis. Recently he has been focusing on connecting audio perception with understanding with audio-conditioned large language models. He received his Ph.D. degree in computer science from the University of Notre Dame, IN, USA, and his B.S. degree in biomedical engineering from Fudan University, Shanghai, China in 2020 and 2015, respectively. He has published over 25 peer-reviewed papers in Interspeech, ICASSP, ICLR, ICCV, AAAI, etc. He won the 2017 AVEC depression detection challenge and one of his papers was nominated for the Best Student Paper Award in Interspeech 2019.
AI for Musical Creativity
Google DeepMind / MILA
Advances in generative modeling have opened up exciting new possibilities for music making. How can we leverage these models to support human creative processes? First, I'll illustrate how we can design generative models to better support music composition and performance synthesis: Coconet, the ML model behind the Bach Doodle, supports a nonlinear compositional process through an iterative block-Gibbs like generative procedure, while MIDI-DDSP supports intuitive user control in performance synthesis through hierarchical modeling. Second, I'll propose a common framework, Expressive Communication, for evaluating how developments in generative models and steering interfaces are both important for empowering human-ai co-creation, where the goal is to create music that communicates an imagery or mood. Third, I'll introduce the AI Song Contest and discuss some of the technical, creative, and sociocultural challenges musicians face when adapting ML-powered tools into their creative workflows. Looking ahead, I'm excited to co-design with musicians to discover new modes of human-ai collaboration. I'm interested in designing visualizations and interactions that can help musicians understand and steer system behavior, and algorithms that can learn from their feedback in more organic ways. I aim to build systems that musicians can shape, negotiate with, and jam with in their creative practice.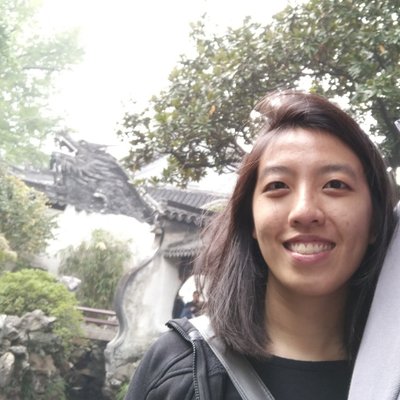 Anna Huang co-leads the Magenta project at Google DeepMind. She is also a Canada CIFAR AI Chair at Mila—Québec AI Institute, and an Adjunct Professor at Université de Montréal. Her research is at the intersection of machine learning and human-computer interaction, with the goal of supporting music making, and more generally the human creative process. She is the creator of Music Transformer and Coconet. Coconet was the ML model that powered Google's first AI Doodle, the Bach Doodle, in two days enabling tens of millions of users around the world to co-compose with ML in their web browser. She was an organizer for the international AI Song Contest, and a guest editor for TISMIR's special issue on AI and Musical Creativity.
Audio-Visual Learning for Video Understanding
Google
Humans are effortlessly able to learn from a constant video stream of multimodal data (audio and visual). This is in contrast to machine learning models for audio and vision, which have traditionally been trained separately. We begin by reviewing biological models for audio-visual learning, and then dive into some recent fusion architectures, exploring how auditory and visual signals can be combined for various video tasks such as video classification, video retrieval and automatic video captioning. We will cover recent papers at Neurips, CVPR and ECCV.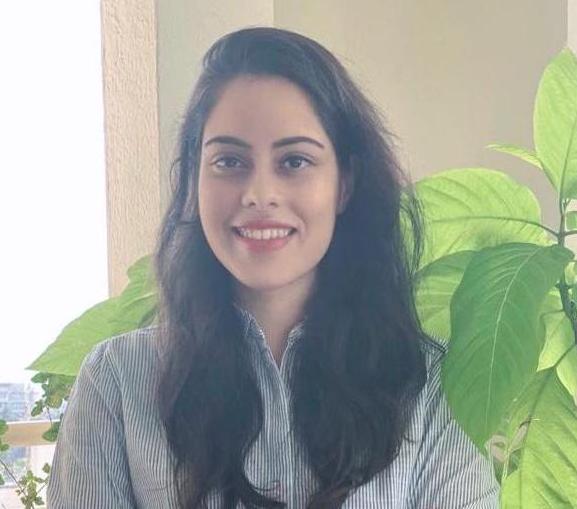 Arsha Nagrani is a Senior Research Scientist at Google Research. She obtained her PhD from the VGG group in the University of Oxford, where her thesis won the ELLIS PhD Award. Her research focuses on cross-modal and multi-modal machine learning techniques for video recognition. Her work has been recognised by a Best Student Paper Award, Outstanding Paper Award, a Google PhD Fellowship and a Townsend Scholarship, and has been covered by major outlets such as The New Scientist, MIT Tech review and Verdict.
Deep Hybrid Learning and Its Application to Unsupervised Singing Voice Separation
Télécom Paris
Access to ever-larger supercomputing facilities combined with the availability of massive data sets (although largely unannotated) has led to a clear trend towards purely data-driven approaches for many applications in speech, music, and audio processing. The field has even moved towards end-to-end neural approaches aimed at directly solving machine learning problems for raw acoustic signals (e.g., waveform-based signals captured directly from microphones) while only crudely considering the nature and structure of the data being processed. We believe that it is important to rather build hybrid deep learning methods by integrating our prior knowledge about the data. In the speech or music domain, prior knowledge can relate to the production of sound (using an acoustic or physical model), the way sound is perceived (based on a perceptual model), or for music for instance how it is composed (using a musicological model). In this presentation, we will first illustrate the concept and potential of such model-based deep learning approaches (or hybrid deep learning) and describe in more details its application to unsupervised singing voice separation from choir recordings.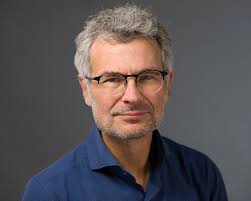 Gaël Richard received the State Engineering degree from Telecom Paris, France in 1990, the Ph.D. degree and Habilitation from University of ParisSaclay respectively in 1994 and 2001. After the Ph.D. degree, he spent two years at Rutgers University, Piscataway, NJ, in the Speech Processing Group of Prof. J. Flanagan, where he explored innovative approaches for speech production. From 1997 to 2001, he successively worked for Matra, Bois d'Arcy, France, and for Philips, Montrouge, France. He then joined Telecom Paris, where he is now a Full Professor in audio signal processing. He is also the scientific co- director of the Hi! PARIS interdisciplinary center on Artificial Intelligence and Data analytics. He is a coauthor of over 250 papers and inventor in 10 patents. His research interests are mainly in the field of speech and audio signal processing and include topics such as signal representations, source separation, machine learning methods for audio/music signals and music information retrieval. He received, in 2020, the Grand prize of IMT-National academy of science for his research contribution in sciences and technologies. He is a fellow member of the IEEE and the past Chair of the IEEE SPS Technical Committee for Audio and Acoustic Signal Processing. In 2022, he is awarded of an advanced ERC grant of the European Union for the project "HI-Audio: Hybrid and Interpretable deep neural audio machines".
Audio-Text Learning for Automated Audio Captioning and Generation
University of Surrey
Cross modal generation of audio and text has emerged as an important research area in audio signal processing and natural language processing. Audio-to-text generation, also known as automated audio captioning, aims to provide a meaningful language description of the audio content for an audio clip. This can be used for assisting the hearing-impaired to understand environmental sounds, facilitating retrieval of multimedia content, and analyzing sounds for security surveillance. Text-to-audio generation aims to produce an audio clip based on a text prompt which is a language description of the audio content to be generated. This can be used as sound synthesis tools for film making, game design, virtual reality/metaverse, digital media, and digital assistants for text understanding by the visually impaired. To achieve cross modal audio-text generation, it is essential to comprehend the audio events and scenes within an audio clip, as well as interpret the textual information presented in natural language. Additionally, learning the mapping and alignment of these two streams of information is crucial. Exciting developments have recently emerged in the field of automated audio-text cross modal generation. In this talk, we will give an introduction of this field, including problem description, potential applications, datasets, open challenges, recent technical progresses, and possible future research directions.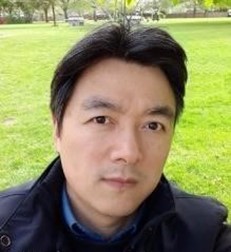 Wenwu Wang is a Professor in Signal Processing and Machine Learning, and a Co-Director of the Machine Audition Lab within the Centre for Vision Speech and Signal Processing, University of Surrey, UK. He is also an AI Fellow at the Surrey Institute for People Centred Artificial Intelligence. His current research interests include signal processing, machine learning and perception, artificial intelligence, machine audition (listening), and statistical anomaly detection. He has (co)-authored over 300 papers in these areas. He has been involved as Principal or Co-Investigator in more than 30 research projects, funded by UK and EU research councils, and industry (e.g. BBC, NPL, Samsung, Tencent, Huawei, Saab, Atlas, and Kaon). He is a (co-)author or (co-)recipient of over 15 awards including the 2022 IEEE Signal Processing Society Young Author Best Paper Award, ICAUS 2021 Best Paper Award, DCASE 2020 Judge's Award, DCASE 2019 and 2020 Reproducible System Award, LVA/ICA 2018 Best Student Paper Award, FSDM 2016 Best Oral Presentation, and Dstl Challenge 2012 Best Solution Award. He is an Associate Editor (2020-2025) for IEEE/ACM Transactions on Audio Speech and Language Processing, an Associate Editor (2022-) for (Nature) Scientific Report, and a Specialty Editor (2021-) in Chief of Frontier in Signal Processing. He was a Senior Area Editor (2019-2023) and Associate Editor (2014-2028) for IEEE Transactions on Signal Processing. He is a Board Member (2023-2024) of IEEE Signal Processing Society (SPS) Technical Directions Board, the elected Chair (2023-2024) of IEEE SPS Machine Learning for Signal Processing Technical Committee, the Vice Chair (2022-2024) of the EURASIP Technical Area Committee on Acoustic Speech and Music Signal Processing, an elected Member (2022-2024) of the IEEE SPS Signal Processing Theory and Methods Technical Committee, and an elected Member (2019-) of the International Steering Committee of Latent Variable Analysis and Signal Separation. He was a Satellite Workshop Co-Chair for INTERSPEECH 2022, a Publication Co-Chair for IEEE ICASSP 2019, Local Arrangement Co-Chair of IEEE MLSP 2013, and Publicity Co-Chair of IEEE SSP 2009. He is a Satellite Workshop Co-Chair for IEEE ICASSP 2024.
Defining "Source" in Audio Source Separation
MERL
The cocktail party problem aims at isolating any source of interest within a complex acoustic scene, and has long inspired audio source separation research. In the classical setup, it is generally clear that the source of interest is one speaker among the several simultaneously talking at the party. However, with the explosion of purely data-driven techniques, it is now possible to separate nearly any type of sound from a wide range of signals including non-professional ambient recordings, music, movie soundtracks, and industrial machines. This increase in flexibility has created a new challenge: defining how a user specifies the source of interest. To better embrace this ambiguity, I will first describe how we use hierarchical targets for training source separation networks, where the model learns to separate at multiple levels of granularity, e.g., separate all music from a movie soundtrack in addition to isolating the individual instruments. These hierarchical relationships can be further enforced using hyperbolic representations inside the audio source separation network, enabling novel user interfaces and aiding model explainability. Finally, I will discuss how we incorporate the different meanings for "source" into source separation model prompts using qualitative audio features, natural language, or example audio clips.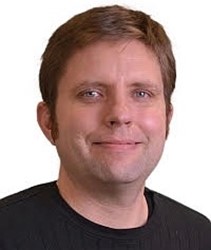 Gordon Wichern is a Senior Principal Research Scientist at Mitsubishi Electric Research Laboratories (MERL) in Cambridge, Massachusetts. He received his B.Sc. and M.Sc. degrees from Colorado State University and his Ph.D. from Arizona State University. Prior to joining MERL, he was a member of the research team at iZotope, where he focused on applying novel signal processing and machine learning techniques to music and post-production software, and before that a member of the Technical Staff at MIT Lincoln Laboratory. He is the Chair of the AES Technical Committee on Machine Learning and Artificial Intelligence (TC-MLAI), and a member of the IEEE Audio and Acoustic Signal Processing Technical Committee (AASP-TC). His research interests span the audio signal processing and machine learning fields, with a recent focus on source separation and sound event detection.
Posters
Instructions for posters: the poster boards are 30"x40", and can be placed in portrait or landscape orientation.