SANE 2018 - Speech and Audio in the Northeast
October 18, 2018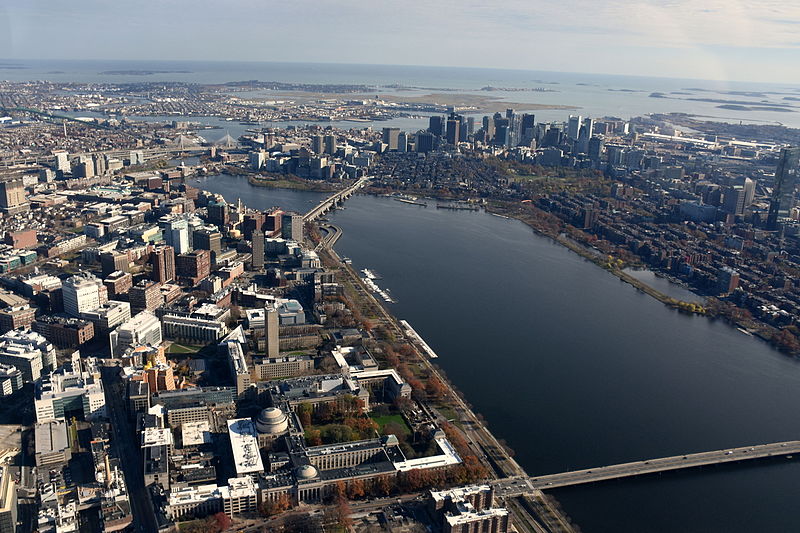 The workshop is now over. Videos and slides for the talks are now available through the links in the schedule below. There is also a YouTube Playlist for all talks.
SANE 2018, a one-day event gathering researchers and students in speech and audio from the Northeast of the American continent, was held on Thursday October 18, 2018 at Google, in Cambridge, MA. It was by far the largest Boston-area SANE event, with 170 participants.
It was the 7th edition in the SANE series of workshops, which started in 2012. Since the first edition, the audience has steadily grown, with a record 180 participants in New York in 2017.
SANE 2018 featured invited talks by leading researchers from the Northeast as well as from the international community. It also featured a lively poster session, open to both students and researchers.
Details
Date: Thursday, October 18, 2018
Venue: Google, Cambridge, MA
Click on the talk title to jump to the abstract and bio.
Registration
The workshop is now over. If you are interested in attending future SANE events, please sign up to the SANE News mailing list.
Directions
The workshop was hosted at Google, in Cambridge, MA. Google Cambridge is located at 355 Main St, right next to the Kendall/MIT station on the Red Line T (the subway).
Organizing Committee
Sponsors
Talks
Learning to see and hear
One of the key reasons for the recent successes in computer vision is the access to massive annotated datasets that have become available in the last few years. Unfortunately, creating these datasets is expensive and labor intensive. On the other hand, babies learn with very little supervision, and, even when supervision is present, it comes in the form of an unknown spoken language that also needs to be learned. How can kids make sense of the world? In this work, I will show that an agent that has access to multimodal data (like vision and audition) can use the correlation between images and sounds to discover objects in the world without supervision. I will show that ambient sounds can be used as a supervisory signal for learning to see and vice versa (the sound of crashing waves, the roar of fast-moving cars – sound conveys important information about the objects in our surroundings). I will describe an approach that learns, by watching videos without annotations, to locate image regions that produce sounds, and to separate the input sounds into a set of components that represents the sound from each pixel. I will also show how we can use raw speech descriptions of images to jointly learn to segment words in speech and objects in images without any additional supervision.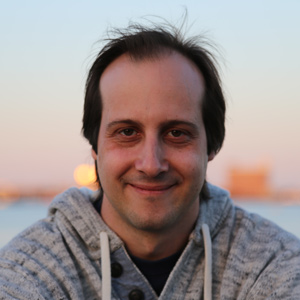 Antonio Torralba is a Professor of Electrical Engineering and Computer Science at the Massachusetts Institute of Technology (MIT), the MIT director of the MIT-IBM Watson AI Lab, and the inaugural director of the MIT Quest for Intelligence, a MIT campus-wide initiative to discover the foundations of intelligence. He received the degree in telecommunications engineering from Telecom BCN, Spain, in 1994 and the Ph.D. degree in signal, image, and speech processing from the Institut National Polytechnique de Grenoble, France, in 2000. From 2000 to 2005, he spent postdoctoral training at the Brain and Cognitive Science Department and the Computer Science and Artificial Intelligence Laboratory, MIT, where he is now a professor. Prof. Torralba is an Associate Editor of the International Journal in Computer Vision, and has served as program chair for the Computer Vision and Pattern Recognition conference in 2015. He received the 2008 National Science Foundation (NSF) Career award, the best student paper award at the IEEE Conference on Computer Vision and Pattern Recognition (CVPR) in 2009, and the 2010 J. K. Aggarwal Prize from the International Association for Pattern Recognition (IAPR). In 2017, he received the Frank Quick Faculty Research Innovation Fellowship and the Louis D. Smullin ('39) Award for Teaching Excellence.
Looking to Listen: Audio-Visual Speech Separation
People are remarkably good at focusing their attention on a particular person in a noisy environment while "muting" all other voices and sounds. The capability, known as the cocktail party effect, comes natural to us humans. However, achieving it computationally remains a significant challenge. In this talk, I'll present a new deep network-based model that incorporates both visual and auditory signals to solve this task. The visual features are used to "focus" the audio on desired speakers in a scene and to improve the speech separation quality. The input to our model is a video (frames + single audio tack) and the output is a clean audio tracks for each of the speakers in the video. We are then able to produce videos in which speech of specific people is enhanced while all other sounds are suppressed. To train our joint audio-visual model, we introduce AVSpeech, a new dataset comprised of thousands of hours of video segments from the Web. I'll demonstrate the quality of our speech separation results on a variety of real-world scenarios involving heated interviews, noisy bars, and screaming children, only requiring the user to select the face of the person in the video whose speech they want to isolate.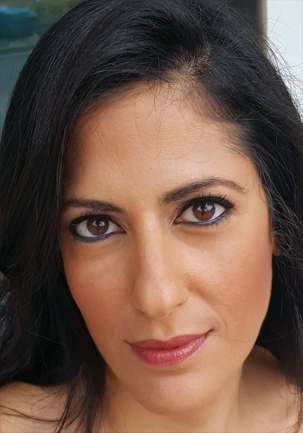 Tali Dekel is a Senior Research Scientist at Google, Cambridge, developing algorithms at the intersection of computer vision and computer graphics. Before Google, she was a Postdoctoral Associate at the Computer Science and Artificial Intelligence Lab (CSAIL) at MIT, working with Prof. William T. Freeman. Tali completed her Ph.D studies at the school of electrical engineering, Tel-Aviv University, Israel, under the supervision of Prof. Shai Avidan, and Prof. Yael Moses. Her research interests include computational photography, image synthesize, geometry and 3D reconstruction.
End-to-end speech recognition in incomplete data scenarios
Building an automatic speech recognition (ASR) system is very expensive and time consuming, since it requires well-maintained acoustic and linguistic resources such as pronunciation dictionaries and a large amount of paired speech and text data to achieve high recognition accuracy. End-to-end ASR is an approach to alleviate such development cost of ASR systems, which eliminates the need for pronunciation dictionaries by learning a direct mapping from audio features to the corresponding character or word sequences using a deep network. Moreover, the end-to-end approach is beneficial in terms of recognition accuracy since the deep network can learn tightly coupled speech and language behaviors. Some end-to-end ASR systems have already achieved comparable or better performance than conventional systems in several benchmark tasks. However, such end-to-end systems generally require more training data than the conventional ones as they need to learn a more complex mapping function, and it has proven difficult to outperform conventional systems with a small amount of data. Solving this problem is crucial for deploying ASR systems to a large number of languages including low-resource ones. In this talk, I will present recent end-to-end ASR advances in low-resource scenarios, which have been developed mainly within the "Multilingual end-to-end speech recognition for incomplete data" project of the 2018 Jelinek summer workshop. In this project, the research team has explored novel end-to-end ASR techniques in different low-resource conditions, e.g., (1) low-resource sequence-to-sequence learning with hybrid CTC/attention, (2) transfer learning in multi-lingual end-to-end ASR for low-resource languages, and (3) end-to-end training with unpaired data based on back translation and cycle consistency. This talk will include an overview of the project and the latest results.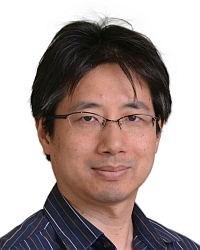 Takaaki Hori received the B.E. and M.E. degrees in electrical and information engineering from Yamagata University, Yonezawa, Japan, in 1994 and 1996, respectively, and the Ph.D. degree in system and information engineering from Yamagata University in 1999. From 1999 to 2015, he had been engaged in researches on speech recognition and understanding at Cyber Space Laboratories and Communication Science Laboratories in Nippon Telegraph and Telephone (NTT) Corporation, Japan. He was a visiting scientist at the Massachusetts Institute of Technology (MIT) from 2006 to 2007. In 2015, he joined Mitsubishi Electric Research Laboratories (MERL), Cambridge, Massachusetts, USA, and currently he is a senior principal research scientist at MERL. He has authored more than 100 peer-reviewed papers in speech and language research fields. He received the 24th TELECOM System Technology Award from the Telecommunications Advancement Foundation in 2009, the IPSJ Kiyasu Special Industrial Achievement Award from the Information Processing Society of Japan in 2012, and the 58th Maejima Hisoka Award from Tsushinbunka Association in 2013.
Distant microphone conversational speech recognition in domestic environments: Some initial outcomes of the 5th CHiME challenge.
The CHiME challenge series has been aiming to advance robust automatic speech recognition technology by promoting research at the interface of speech and language processing, signal processing and machine learning. This talk presents the 5th CHiME Challenge, which has considered the task of distant multi-microphone conversational speech recognition in domestic environments. The talk will present an overview of the CHiME-5 dataset, a fully-transcribed audio-video dataset that has captured 50 hours of audio from 20 separate dinner parties held in real homes each with 6 video channels and 32 audio channels. The talk will discuss the design of the light-weight recording set up that allowed for highly natural data to be recorded. The talk will present some analysis of the data highlighting the major sources of difficulty it presents for recognition systems. The talk will then present the outcomes of the challenge itself which attracted submissions from 19 teams submitting systems to single device or multiple device tracks. In particular, we will look at which techniques worked and which did not, and use the outcomes to identify priorities for future research and future challenges.

Jon Barker is a Professor in the Computer Science Department at the University of Sheffield. He received his degree from University of Cambridge (1991) and the Ph.D. from the University of Sheffield (1998). His research interests include human speech processing, speech intelligibility modelling and human-inspired approaches to speech separation and recognition. He has made significant contributions to the development of missing data speech recognition and statistical auditory scene analysis. In more recent years this has led to an interest in robust processing for distant microphone speech recognition. In 2011 he co-founded the CHiME series of workshops and evaluations for speech recognition and separation which are now in their 5th iteration.
Attention at the cocktail party: cognitive control of auditory processing
In our daily lives, we are constantly challenged to attend to specific sound sources or follow particular conversations in the midst of competing background chatter - a phenomenon referred to as the 'cocktail party problem'. While completely intuitive in humans and animals alike, it is a multifaceted challenge whose neural underpinnings and theoretical formulations are not fully understood. In this talk, I discuss the role of the neural coding of complex sounds in the auditory system and particularly the adaptive processes induced by attentional feedback mechanisms. A growing body of work has been amending our views of processing in the auditory system; replacing the conventional view of 'static' processing in sensory cortex with a more 'active' and malleable mapping that rapidly adapts to the task at hand and listening conditions. After all, humans and most animals are not specialists, but generalists whose perception is shaped by experience, context and changing behavioral demands. Leveraging these attentional capabilities in audio technologies leads to promising improvements in our ability to track sounds of interest amidst competing distracters.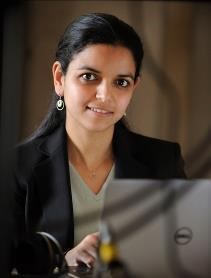 Mounya Elhilali received her Ph.D. degree in Electrical and Computer Engineering from the University of Maryland, College Park in 2004. She is now associate professor of Electrical and Computer Engineering at the Johns Hopkins University. She directs the Laboratory for Computational Audio Perception and is affiliated with the Center for Speech and Language Processing and the Center for Hearing and Balance. Her research examines sound processing by humans and machines in noisy soundscapes, and investigates reverse engineering intelligent processing of sounds by brain networks with applications to speech and audio technologies and medical systems. She was named the Charles Renn faculty scholar in 2015 and received a Johns Hopkins catalyst award in 2017. Dr. Elhilali is the recipient of the National Science Foundation CAREER award and the Office of Naval Research Young Investigator award.
Towards End-to-end Speech Synthesis
We describe a neural network-based system for text-to-speech (TTS) synthesis that is able to generate speech audio in the voice of different speakers and learn to model a large range of acoustic expressiveness, such as speed and speaking style. Our system consists of three independently trained components: (1) a speaker encoder network, trained on a speaker verification task using an independent dataset of noisy speech without transcripts from thousands of speakers, to generate a fixed-dimensional embedding vector from just seconds of reference speech from a target speaker; (2) a bank of embeddings called global style token to model different styles; (3) a sequence-to-sequence synthesis network based on Tacotron 2 that generates a mel spectrogram from text, conditioned on the speaker and style embedding; We demonstrate that (1) the speaker embedding model is able to transfer the knowledge of speaker variability learned by the discriminatively-trained speaker encoder to the multispeaker TTS task, and is able to synthesize natural speech from speakers unseen during training; (2) the style embedding model can learn different acoustic condition independent of speakers and text.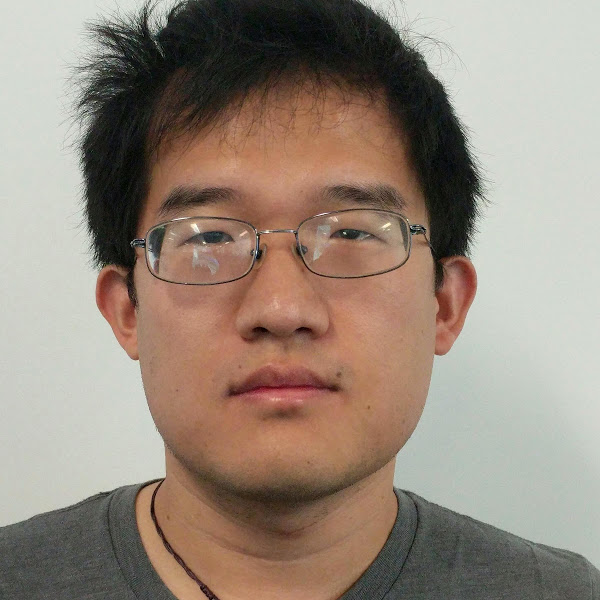 Yu Zhang is a research scientist at Google, where his research focuses on improving ML model performance for various speech processing applications. Currently, he is working on end-to-end ASR and TTS. Before coming to Google, he completed his Ph.D. at Massachusetts Institute of Technology, where his advisor was James Glass. Most of his Ph.D. work has been focused on automatic speech recognition using neural networks.
Robust Sound Event Detection in Acoustic Sensor Networks
The combination of remote acoustic sensors with automatic sound recognition represents a powerful emerging technology for studying both natural and urban environments. At NYU we've been working on two projects whose aim is to develop and leverage this technology: the Sounds of New York City (SONYC) project is using acoustic sensors to understand noise patterns across NYC to improve noise mitigation efforts, and the BirdVox project is using them for the purpose of tracking bird migration patterns in collaboration with the Cornell Lab of Ornithology. Acoustic sensors present both unique opportunities and unique challenges when it comes to developing machine listening algorithms for automatic sound event detection: they facilitate the collection of large quantities of audio data, but the data are unlabeled, constraining our ability to leverage supervised machine learning algorithms. Training generalizable models becomes particularly challenging when training data come from a limited set of sensor locations (and times), and yet our models must generalize to unseen natural and urban environments with unknown and sometimes surprising confounding factors. In this talk I will present our work towards tackling these challenges along several different lines with neural network architectures, including novel pooling layers that allow us to better leverage weakly labeled training data, self-supervised audio embeddings that allow us to train high-accuracy models with a limited amount of labeled data, and context-adaptive networks that improve the robustness of our models to heterogenous acoustic environments.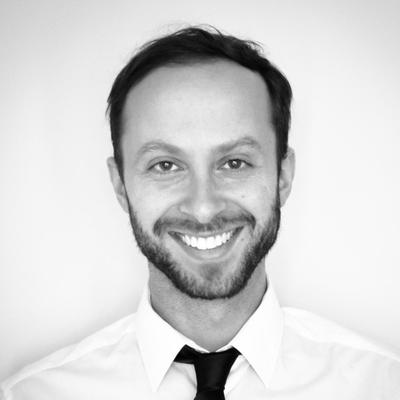 Justin Salamon is a Senior Research Scientist at New York University's Music and Audio Research Laboratory and Center for Urban Science and Progress. He received a B.A. degree (2007) in Computer Science from the University of Cambridge, UK and M.Sc. (2008) and Ph.D. (2013) degrees in Computer Science from Universitat Pompeu Fabra, Barcelona, Spain. In 2011 he was a visiting researcher at IRCAM, Paris, France. In 2013 he joined NYU as a postdoctoral researcher, where he has been a Senior Research Scientist since 2016. His research focuses on the application of machine learning and signal processing to audio signals, with applications in machine listening, music information retrieval, bioacoustics, environmental sound analysis and open source software and data. For further information please see: www.justinsalamon.com.
Poster Session