SANE 2019 - Speech and Audio in the Northeast
October 24, 2019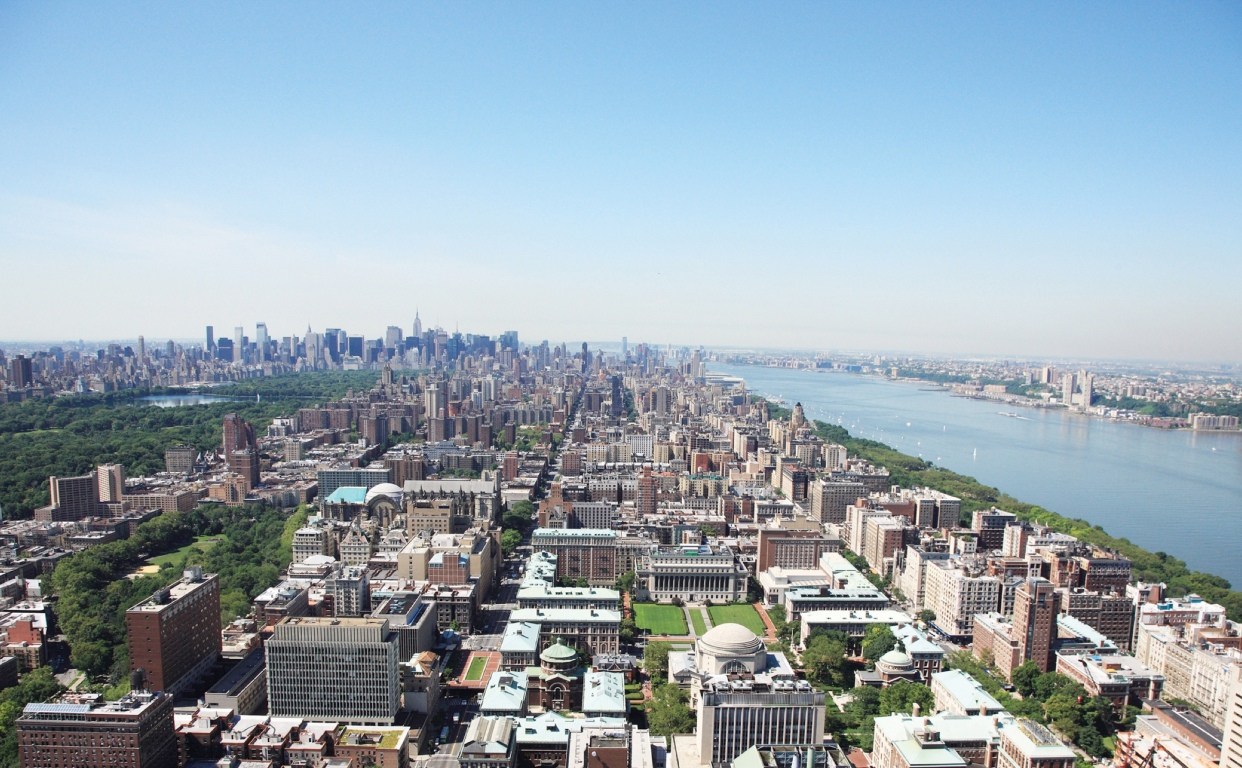 The workshop is now over. Videos and slides for the talks are available through the links in the schedule below. There is also a YouTube Playlist for all talks.
SANE 2019, a one-day event gathering researchers and students in speech and audio from the Northeast of the American continent, was held on Thursday October 24, 2019 at Columbia University, in New York City.
It was the 8th edition in the SANE series of workshops, which started in 2012 and has been held every year alternately in Boston and New York. Since the first edition, the audience has steadily grown, with a previous record of 180 participants in 2017 and 2018, and a new record of 200 participants and 45 posters in 2019.
This year's SANE conveniently took place in conjunction both with the WASPAA workshop, held October 20-23 in upstate New York, and with the DCASE workshop, held October 25-26 in Brooklyn, NY, for a full week of speech and audio enlightenment and delight.
SANE 2019 featured invited talks by leading researchers from the Northeast as well as from the international community. It also featured a lively poster session, open to both students and researchers, in Columbia University's Low Memorial Library, a National Historic Landmark.
Details
Date: Thursday, October 24, 2019
Venue: Schapiro Center, Columbia University, New York, NY
Click on the talk title to jump to the abstract and bio, and on Poster Session for the list of posters.
Registration
The workshop is now over. If you are interested in attending future SANE events, please sign up to the SANE News mailing list.
Directions
The workshop was hosted at the Schapiro Center for Engineering and Physical Science Research, Columbia University, in New York City, NY. The closest subway station is the 1 Train's 116 Street Station - Columbia University.
Organizing Committee
Sponsors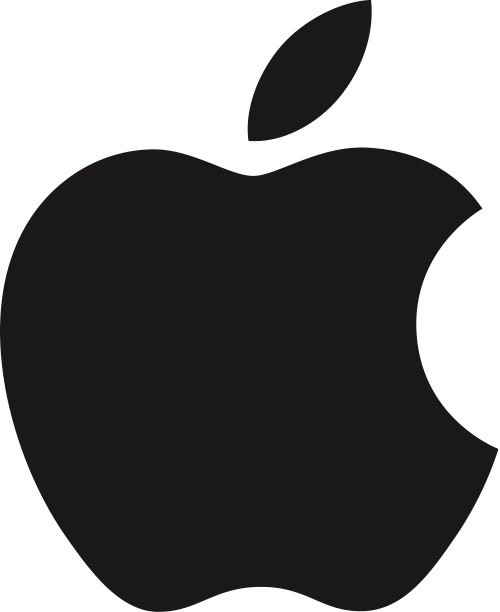 Talks
Training neural networks faster, and trying to understand what they're doing
This will be a two-part talk. In the first part, I will describe our work on using asynchronous, decentralized parallel stochastic gradient descent to accelerate the training of large acoustic models for speech recognition. I'll explain how we can reduce the wall-clock time for training a bidirectional LSTM model on the 2000-hour Switchboard dataset from 203 hours on a single NVIDIA V100 GPU to 5.2 hours on 64 V100s. In the second part of the talk, I will discuss the estimation of the mutual information I(X;T_ℓ) between the input features X and the output of the ℓ-th hidden layer T_ℓ. I(X;T_ℓ) is a quantity of interest in theories such as the information bottleneck, which try to explain the success of deep learning. I will show that in networks with internal noise, I(X;T_ℓ) is meaningful and there is a rigorous framework for its estimation. Moreover, compression (a decrease in I(X;T_ℓ) over epochs of training) is driven by progressive clustering of training samples from the same class. In deterministic networks, I will explain why I(X;T_ℓ) is vacuous, and show that the binning-based approximation of I(X;T_ℓ) used in previous studies was, in fact, also measuring clustering. This second project is joint work between IBM Research AI and MIT.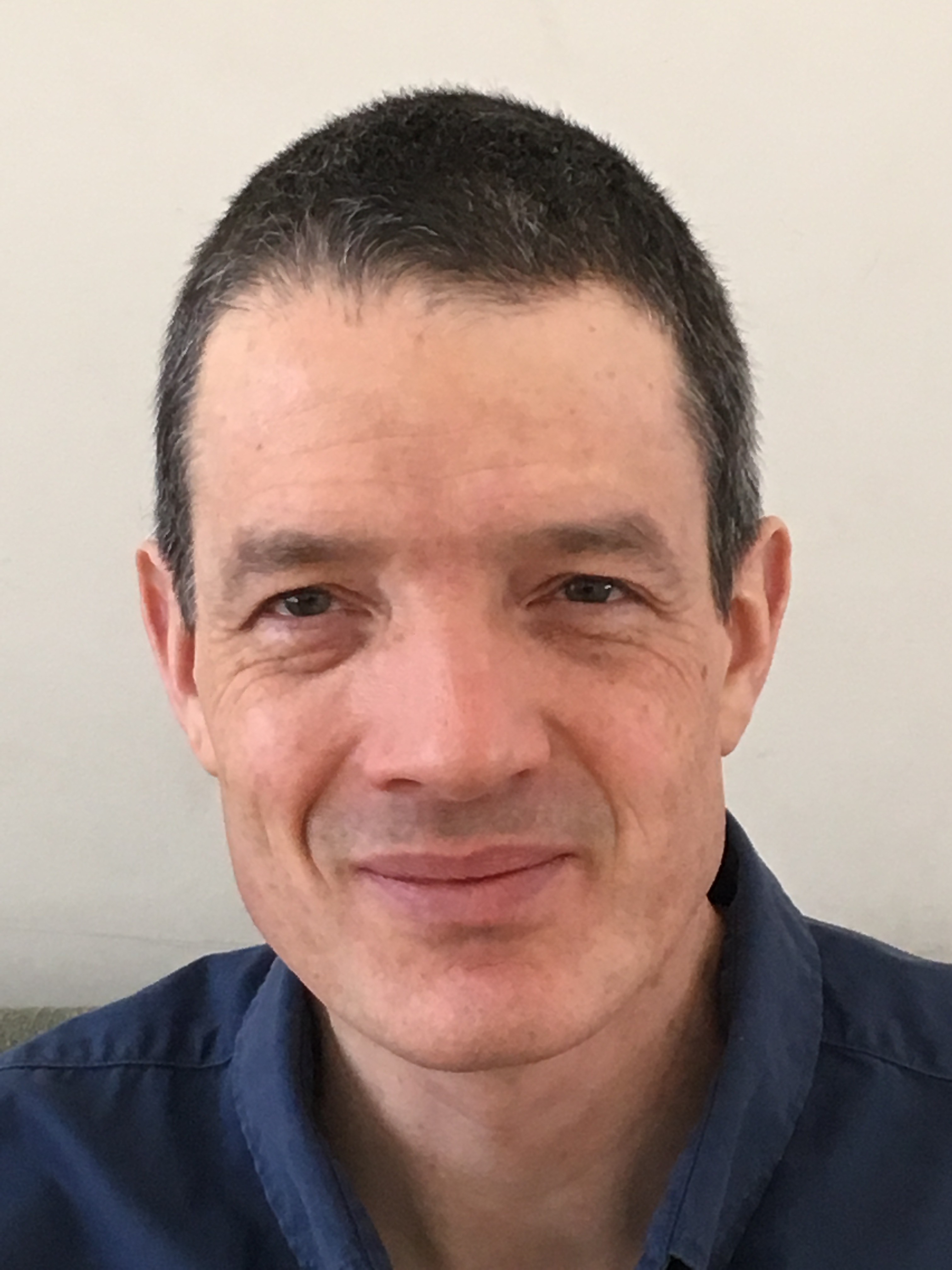 Brian Kingsbury is a distinguished research staff member in IBM Research AI and manager of the Speech Technologies research group at the T. J. Watson Research Center in Yorktown Heights, NY. He earned a BS in electrical engineering from Michigan State University and a PhD in computer science from the University of California, Berkeley. His research interests include deep learning, optimization, large-vocabulary speech transcription, and keyword search. From May 2012 until November 2016 he was co-PI and technical lead for LORELEI, an IBM-led consortium participating in the IARPA Babel program. Brian has contributed to IBM's entries in numerous competitive evaluations of speech technology, including Switchboard, SPINE, EARS, Spoken Term Detection, and GALE. He has served as as a member of the Speech and Language Technical Committee of the IEEE Signal Processing Society (2009-2011); as an ICASSP speech area chair (2010-2012); an associate editor for IEEE Transactions on Audio, Speech, and Language Processing (2012-2016); and as a program chair for the International Conference on Representation Learning (2014-2016). He is an author or co-author on more than 100 publications on speech recognition, machine learning, and VLSI design.
Eyes and Ears: Learning to Disentangle Sounds in Unlabeled Video
University of Texas at Austin, Facebook AI Research
Understanding scenes and events is inherently a multi-modal experience: we perceive the world by both looking and listening. In this talk, I will present our recent work learning audio-visual models from unlabeled video. A key challenge is that typical videos capture object sounds not as separate entities, but as a single audio channel that mixes all their frequencies together and obscures their spatial layout. Considering audio as a source of both semantic and spatial information, we explore learning multi-modal models from real-world video comprised of multiple sound sources. In particular, we introduce new methods for visually guided audio source separation and "2.5D visual sound", which lifts monaural audio into its immersive binaural counterpart via the visual video stream.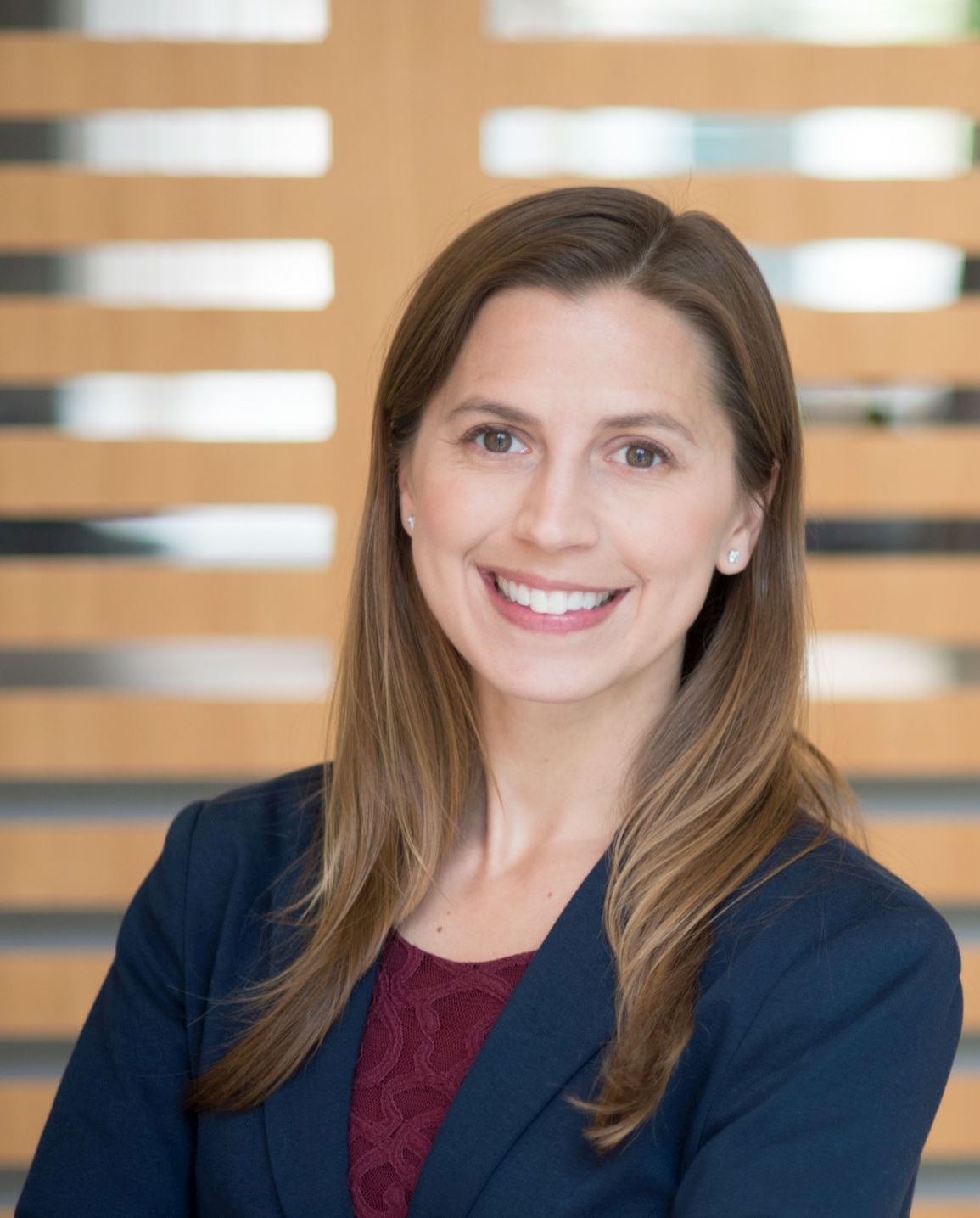 Kristen Grauman is a Professor in the Department of Computer Science at the University of Texas at Austin and a Research Scientist at Facebook AI Research. Her research in computer vision and machine learning focuses on visual recognition and search. Before joining UT Austin in 2007, she received her Ph.D. at MIT. She is a AAAI Fellow, a Sloan Fellow, and a recipient of the NSF CAREER, ONR YIP, PECASE, PAMI Young Researcher award, and the 2013 IJCAI Computers and Thought Award. She and her collaborators were recognized with best paper awards at CVPR 2008, ICCV 2011, ACCV 2016, and a 2017 Helmholtz Prize "test of time" award. She served as a Program Chair of the Conference on Computer Vision and Pattern Recognition (CVPR) in 2015 and Neural Information Processing Systems (NeurIPS) in 2018, and she currently serves as Associate Editor-in-Chief for the Transactions on Pattern Analysis and Machine Intelligence (PAMI).
Blind multi-microphone noise reduction and dereverberation algorithms for speech communication applications
Despite the progress in speech enhancement algorithms, speech understanding in adverse acoustic environments with background noise, competing speakers and reverberation is still a major challenge in many speech communication applications. In this presentation, some recent advances in blind multi-microphone noise reduction and dereverberation algorithms will be presented, with a particular focus on the multi-channel Wiener filter (MWF). First, several methods to jointly estimate all required time-varying quantities, i.e. the relative transfer functions of the target speaker and the power spectral densities of the target speaker, the reverberation and the noise, will be presented. Second, speech enhancement algorithms for binaural hearing devices will be discussed, where the objective is not only to selectively extract the target speaker and suppress background noise and reverberation, but also to preserve the auditory impression of the complete acoustic scene. Aiming at preserving the binaural cues of all sound sources while not degrading the noise reduction performance, different extensions of the binaural MWF will be presented, both for diffuse noise as well as for interfering sources. Third, it will be shown how such algorithms can be used in acoustic sensor networks, exploiting the spatial distribution of the microphones. Evaluation results will be presented in terms of objective performance measures as well as subjective listening scores for speech intelligibility and spatial quality.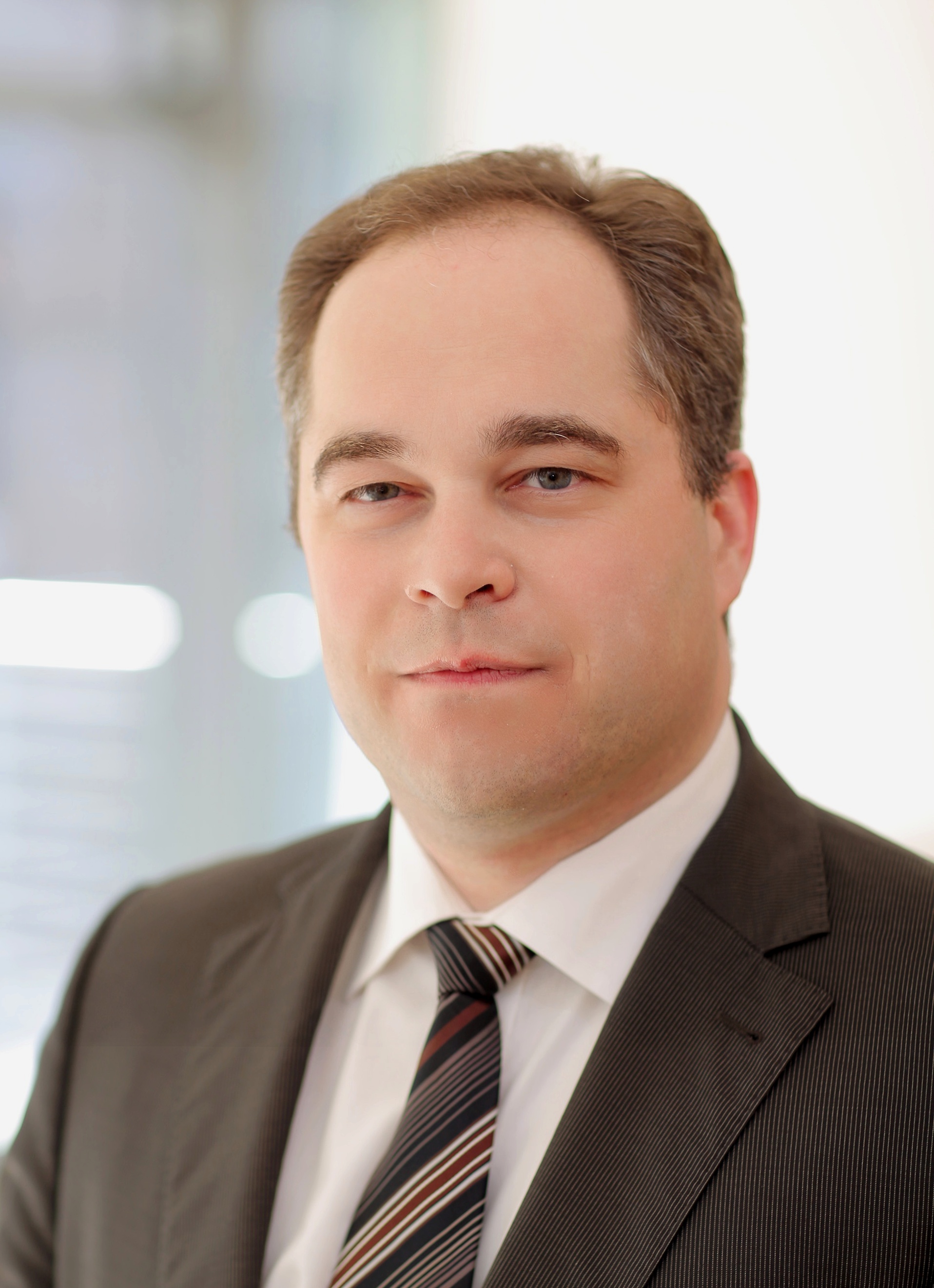 Simon Doclo received the M.Sc. degree in electrical engineering and the Ph.D. degree in applied sciences from KU Leuven, Belgium, in 1997 and 2003. From 2003 to 2007 he was a Postdoctoral Fellow at the Electrical Engineering Department (KU Leuven) and the Cognitive Systems Laboratory (McMaster University, Canada). From 2007 to 2009 he was a Principal Scientist with NXP Semiconductors in Leuven, Belgium. Since 2009 he is the head of the Signal Processing Group at the University of Oldenburg, Germany, and scientific advisor of the Fraunhofer Institute for Digital Media Technology. His research activities center around acoustical and biomedical signal processing, more specifically microphone array processing, speech enhancement, active noise control, auditory attention decoding and hearing aid processing.
Prof. Doclo received several awards, among which the EURASIP Signal Processing Best Paper Award in 2003, the IEEE Signal Processing Society 2008 Best Paper Award and the best paper award of the Information Technology Society (ITG) in 2019. He is member of the IEEE Signal Processing Society Technical Committee on Audio and Acoustic Signal Processing, the EURASIP Special Area Team on Acoustic, Speech and Music Signal Processing and the EAA Technical Committee on Audio Signal Processing. Prof. Doclo was Technical Program Chair of the IEEE Workshop on Applications of Signal Processing to Audio and Acoustics (WASPAA) in 2013 and Chair of the ITG Conference on Speech Communication in 2018. In addition, he served as guest editor for several special issues (IEEE Signal Processing Magazine, Elsevier Signal Processing) and is associate editor for IEEE/ACM Transactions on Audio, Speech and Language Processing and EURASIP Journal on Advances in Signal Processing.
Acoustic (and acoustically grounded) word embeddings
A ubiquitous tool in natural language processing is word embeddings, which represent the meanings of written words. On the other hand, for spoken language applications it may be more important to represent how a written word *sounds* rather than (or in addition to) what it means. For some applications it can also be helpful to represent variable-length acoustic segments corresponding to words, or other linguistic units, as fixed-dimensional vectors. This talk will present recent work on both acoustic word embeddings and "acoustically grounded" written word embeddings, including applications in speech recognition and search.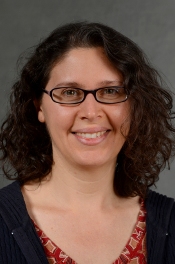 Karen Livescu is an Associate Professor at TTI-Chicago. She completed her PhD in electrical engineering and computer science at MIT. Her main research interests are in speech and language processing and machine learning. Her recent work includes multi-view representation learning, acoustic word embeddings, visually grounded speech modeling, and automatic sign language recognition. Her recent professional activities include serving as a member of the IEEE Spoken Language Technical Committee, an associate editor for IEEE Transactions on Audio, Speech, and Language Processing, a technical co-chair of ASRU 2015/2017/2019, and a program co-chair of ICLR 2019.
wav2letter and the Many Meanings of End-to-End Automatic Speech Recognition
What does it mean for an automatic speech recognition (ASR)system to be end-to-end? Why do we care if it is end-to-end or not? We will present different facets of making a speech recognition system end-to-end, from starting from the waveform instead of speech features, to outputting words directly, differentiating through the decoder, and decoding with or without explicit language models.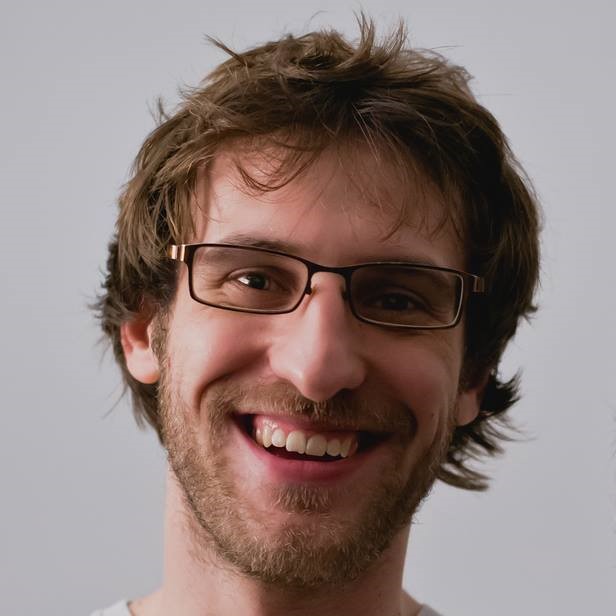 Gabriel Synnaeve is a research scientist on the Facebook AI Research (FAIR) team, which he joined as a postdoctoral researcher in 2015. He lead StarCraft AI research (2016-2019) with the TorchCraftAI team, and he worked on speech recognition there since the beginning of wav2letter (2015-). Prior to Facebook, he was a postdoctoral fellow in Emmanuel Dupoux's team at École Normale Supérieure in Paris, working on reverse-engineering the acquisition of language in babies. He received his PhD in Bayesian modeling applied to real-time strategy games AI from University of Grenoble in 2012. Even before that (2009), he worked on inductive logic programming applied to systems biology at the national institute of informatics in Tokyo.
Voice conversion with image-to-image translation and sequence-to-sequence learning approaches
NTT Communication Science Laboratories
There are many kinds of barriers that prevent individuals from efficient and smooth verbal communication. Examples of such barriers include language barriers and voice disorders. One key technique to overcome some of these barriers is voice conversion (VC), a technique to convert para/non-linguistic information contained in a given utterance without changing the linguistic information. In this talk, I will present our recent attempts to adopt two approaches to tackle VC problems. One is an image-to-image translation approach, where audio spectral sequences are viewed as natural images so that the "image texture" of the entire spectral sequence of source speech is converted to that resembling target speech. We have shown that the idea introduced to realize image-to-image translation from unpaired examples can also work for non-parallel VC tasks, where no parallel utterances, transcriptions, or time alignment procedures are required for training. The other is a sequence-to-sequence learning approach, which has already been applied with notable success to automatic speech recognition and text-to-speech. While many conventional VC methods are mainly focused on learning to convert only the voice characteristics, the sequence-to-sequence learning approach allows us to convert not only the voice characteristics but also the pitch contour and duration of input speech, thus realizing even more flexible conversion. I will demonstrate how these approaches perform in several VC tasks.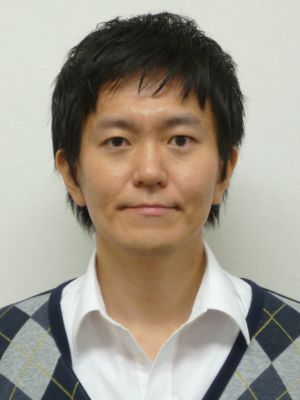 Hirokazu Kameoka received the B.E., M.S., and Ph.D. degrees from the University of Tokyo, Tokyo, Japan, in 2002, 2004, and 2007, respectively. He is currently a Distinguished Researcher with the NTT Communication Science Laboratories, Nippon Telegraph and Telephone Corporation, Atsugi, Japan, and an Adjunct Associate Professor with the National Institute of Informatics, Tokyo, Japan. From 2011 to 2016, he was an Adjunct Associate Professor with the University of Tokyo. He is the author or co-author of about 150 articles in journal papers and peer-reviewed conference proceedings. His research interests include audio, speech, and music signal processing, and machine learning. He has been an Associate Editor for the IEEE/ACM Transactions on Audio, Speech, and Language Processing since 2015, a member of the IEEE Audio and Acoustic Signal Processing Technical Committee since 2017, and a member of the IEEE Machine Learning for Signal Processing Technical Committee since 2019. He was the recipient of 17 awards, including the IEEE Signal Processing Society 2008 SPS Young Author Best Paper Award.
Generating speech from speech: How end-to-end is too far?
End-to-end neural network models for speech recognition and synthesis have become very popular in recent years. Given sufficient training data, such models have obtained state of the art performance on both tasks, resulting in compact models compared to more conventional approaches with substantially simplified data requirements and training configurations.
Building on these successes, I will describe several recent results demonstrating how sequence-to-sequence speech recognition and synthesis networks can be adapted to solve even more complex speech tasks, including voice conversion/normalization of atypical speech and speech (to text and speech) translation, ultimately combining speech recognition, machine translation, and speech synthesis into a single neural network.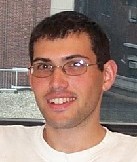 Ron Weiss is a software engineer at Google Brain where he works at the intersection between machine learning and sound, most recently focusing on speech recognition, translation, and synthesis. Ron completed his Ph.D. in electrical engineering from Columbia University in 2009 where he worked in the Laboratory for the Recognition of Speech and Audio. From 2009 to 2010 he was a postdoctoral researcher in the Music and Audio Research Laboratory at New York University.
Posters
Instructions for posters: the poster boards are 30"x40", and can be placed in portrait or landscape orientation.